1996
The "breast enhancer" period reached its height in 1996, and it was at this time that BII started to design medical silicone gel cushions for the "Gel Mask". Composed of silicone bladder, the "Gel Mask" is extremely comfortable and versatile. Its technology can be used for many applications; including, but not limited to goggles and oxygen masks.
1997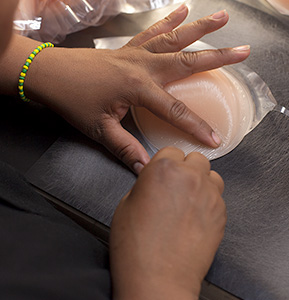 In 1997, BII entered an exclusive manufacturing contract to develop and supply a breast augmentation medical device, known as the "Brava Breast Enhancement and Shaping System". This revolutionary
medical device has since transformed breast enhancement technology, and is currently available through physicians.
In that same year, BII created a breast prosthesis tailored to post mastectomy patients, the "Lia". The Lia line continues to gain ground as one of the best silicone breast prostheses across the globe. In particular, the remarkably light-weight "Lia Essence" breast prosthesis are of the highest caliber in the industry.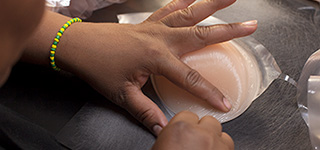 1999
In 1999, BII proudly launched a new product category, called the "Gel Bra". This product was first introduced in Lyon, France in 1999, and was created to replace the popular "Water Bra," which had the unfortunate tendency of leaking. Unlike its counterpart, the "Gel Bra" will not collapse even when punctured (though we don't recommend it!), and has the additional advantage of being 30 percent lighter. Now, the "Gel Bra" is available (under different names) in all major department stores, as well as some major chain stores.
2001
In 2001, BII continued to create new, innovative Gel products. Most notably, BII devised a line of breast prostheses called "Lia-Eternity," a self-adhesive breast form, which attaches directly to the body.
2002
In 2002, after years of research and development, BII revolutionized the conventional bra with the innovative "NuBra." This strapless and self-supportive bra has a specially formulated PSA adhesive, which has been clinically tested to be safe and skin-friendly. The unique PSA adhesive, once washed, regenerates its tackiness and can offer the wearer up to 100 uses! NuBra is not only highly practical and convenient; it is also comfortable, versatile, and user-friendly. This incredible product provides a great alternative to the adhesive tape currently marketed in the lingerie industry.
2004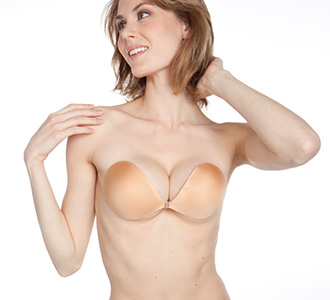 In Spring of 2004, Bragel introduced the "Nubra Feather-Lite" which took the industry by storm. This product line uses the same PSA system as the original Nubra, but only about 30% of the original weight at about half of the cost of the original NuBra. Bragel has several more pending patents in this revolutionary lingerie product line around the world. The related new product will be introduced one after another in the near future. In Spring 2005, Bragel introduced "NuBra Aphrodite" and "NuBra Clio" that ride on the success of "NuBra Feather Lite." This basically created a new fashion item that can be enjoyed by all women across all the different age groups. Now, many generations can experience the joy that NuBra can bring, from 15 to 95.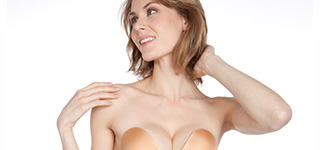 2006
In 2006, we introduced the NuBra Seamless. This is by far the most versatile product line in NuBra. Between 2006 and 2010, Bragel introduced a series of new designs with Push-Up and more support in mind to complete the line to suit more needs across the population.
2011
In spring 2011, Bragel yet introduced a new technology breakthrough to create a truly ventilated adhesive bra, NuBra Airy. This is the first adhesive bra with truly breathable construction. Combined with Bragel's world class manufacturing technology, NuBra remains the best quality and most trustworthy adhesive bra in the world.
As Bragel looks to the future we're certain we'll continue with the innovation we're known for.
We have set up two production sites in China to strengthen our ability to compete in the low end market worldwide, which will undoubtedly enable us to become an even more effective gel pad and gel cushion manufacturing company. At Bragel, we are confident that we can provide the most cost-efficient, high quality gel pads and gel cushions in the industry.
3383 Pomona Blvd.
Pomona, CA 91768
crafted in-house in
Pomona, California